The 3 Rupee Lady – AsiaDespatch article
---
July 24, 2013

Pakistan is a country where despite the prevailing errs of society hope still exists. Parveen Saeed the owner of 'Khana Ghar' is an example of such hope in society. A resident of Surjani Town, heard news of a woman who had murdered her two children because she was unable to feed them, and could not bear to watch them slowly starve to death. This incident got Parveen thinking that surely there is enough food in Pakistan that no one need go hungry. With this motive and determination in 2002 Khana Ghar was launched. Khana Ghar is a small dhaba (hut like restaurant) in Khuda Ki Basti located in Karachi. This dhaba provides a full meal (one roti and saalan) to anyone who wants to eat for only 3 rupees.
Until recently Parveen had been funding the Khana Ghar herself, and with whatever intermittent donations she could get. But, like they saw good always prevails on the evils, many families and groups have now emerged and help her towards funding the project and ensuring its operations for the welfare of society.
Around 300 people eat at Khana Ghar in Khuda Ki Basti daily, and the cost of the operations comes to about Rs 4,000 a day. Also Known as 'the three rupee lady," Parveen Saeed said "We charge money because we want to discourage the poor from being dependent on free food, they feel better once they realize that they have earned their food." She provides one time meal to the family in just three rupees just so they could eat comfortably in a respectful manner and the people eating don't think they have been fed on pity and sympathy.
With generous support and donations from August 2008, Khana Ghar grew and established another 'dhaba' doubling the number of people being fed and the good deeds being earned. Such people and causes deserve all the recognition and support to survive as they are the real hero's of society. If every person got up to conquer the evil surely no harm could prevail in Pakistan.
Parveen Saeed has a noble cause and is doing a great service to human kind, such stories are the inspiration and eye openers which prove that no matter how much our society may be attacked the good will always rise from within and with time the positivity will beat the negatives.
[source: http://www.asiadespatch.org/2013/07/24/the-3-rupee-lady]
---
FEEDING THE DESTITUTE IN KARACHI: A CASE STUDY OF KHANA GHAR
---
April 20, 2013
blog by: siyasidhairiyay
In a country of 180 million people, how much importance is attached to the single individual? Attempt in your own way to grapple with this question: can an individual become an institution? How much does one human being count for in the entirety and cacophony of a diverse nation? All too often, the news is a sobering reminder of the downward trajectory Pakistan, achieved with the supreme sacrifice of blood and initially conceived as a dream, has been undergoing especially in the wake of the Afghan war. The heart does not find rest, always remains perturbed and restless. Then, in the midst of all the violence and the tension, the target killings and power outages, there emerges that one light, a reason to believe. Hope flickers through in that one moment of salvation.
In a poor locality in Karachi called Khuda Ki Basti, a lady by the name of Parveen Saeed, a resident of Surjani town, has embarked on something extra-ordinary; exceptional not because of the size and scale of her project or her administrative prowess, or for that matter, the number of people whose lives she is able to touch. Parveen Saeed is special because she is humane, because she understands human suffering, and in this case, the pangs of hunger and the horrible reality of poverty. Parveen Saeed is able to internalize the suffering of a mother who choked two of her children because she could not feed them. Many of us are able to de-sensitive ourselves from such occurrences. Parveen Saeed could not. The brutal nature of destitution rings powerfully in the words of Victor Hugo, " I'm a man who… what's the word for it? I'm one of those people who doesn't eat every day. I'm… I'm hungry, that's the word".
She began to work, bound by financial constraints, and curtailed by her own middle class orientation. Khana Ghar expanded slowly on the bank on donations from family and friends. Now after a decade, she feeds 2000 people daily, charging RS 3 per meal. Interestingly, the money she charges is to make the customers realize that they have earned their food. In this manner, she protects their dignity and self-respect. Dreams do materialize.
Why is the example of Parveen Saeed important? What lessons can the reader extract from this blog? Put simply, the case of an ordinary women effecting change in her locality through a decade long struggle, through her own effort, should speak out to those who remain indolent and apathetic, those who stockpile blame on others, their parents, their siblings, their leaders. Yes, the leaders are corrupt; the economy is in bad shape, terrorism is rampant and jobs are scarce. Conditions are not ideal by any yardstick. But how are you, as an individual, in your own capacity, trying to make a difference? Instead of bickering endlessly about how hopeless the country is, do understand that you have a contribution, however minor, to the present state of affairs. The solution too, however painstaking and timely, lies within your grasp. We would all be amazed how much social change we could engineer through a concerted effort on the part of every individual to improve himself or herself; volunteer to clean the roads, educated a child, or simply, feed a hungry man. Look how far Parveen Saeed has come. In the timeless words of Iqbal, Khudi ko kar buland itnake har taqder se pehleKhuda bande se khud pooche bata teri raza kya hai("Elevate yourself so high that even God, before issuing every decree of destiny, should ask you: Tell me, what is your intent?").
[source: http://siyasidhairiyay.wordpress.com/2013/04/20/feeding-the-destitute-in-karachi-a-case-study-of-khana-ghar]
---
Eradicating Hunger From Pakistan – A documentary by "Think Twice Pakistan"
---
November 6, 2012
At a time when Pakistan is facing countless problems, there are people who are silently working for the betterment of the motherland. These devoted Pakistanis are working towards accomplishment of their goal to bring Pakistan out of the shadows. These are the people who are striving to change perceptions regarding Pakistan from a terrorism stricken Pakistan to an inspiring Pakistan. Despite of all the pessimism prevailing there are some Pakistanis that are still highly motivated and are contributing towards welfare of the state in their individual capacity. Their spirits are high and they are certain that they can be the positive change agents for the country.
When most of the world shows the darker side of Pakistan it forgets to mention heroics like Parveen Saeed. Parveen Saeed is a simple Pakistani who aims to reduce the problems Pakistan is facing today. She is a woman of substance who is serving the country in her best capacity for last 23 years. Parveen Saeed is the face of a brighter Pakistan, positive Pakistan and a Pakistan remains hidden from the world.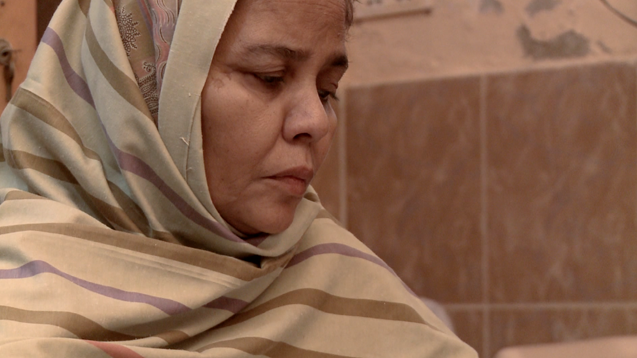 Love for her country and the spirit to serve descended to Parveen from her parents. Acknowledging that hunger is the root cause of many evils across the globe, Parveen Saeed runs "Khana Ghar" to reduce this problem in Pakistan. "Khana Ghar" serves the poor with healthy food in just 3 rupees. Foundation of Khana Ghar was laid after Parveen Saeed witnessed a dreadful incident in her vicinity when a mother killed her three children because she was unable to feed them for three days.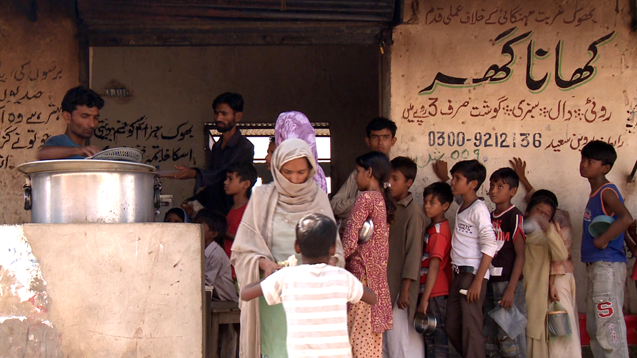 To prove that hunger is not greater than mother's love, to ensure that rate of such vices fall and to promote the brighter image of Pakistan Parveen Saeed and her team is working day and night. Not only this, but Khana Ghar is also a source of employment and morale booster for many people. People come there, work, earn their living and feed their families.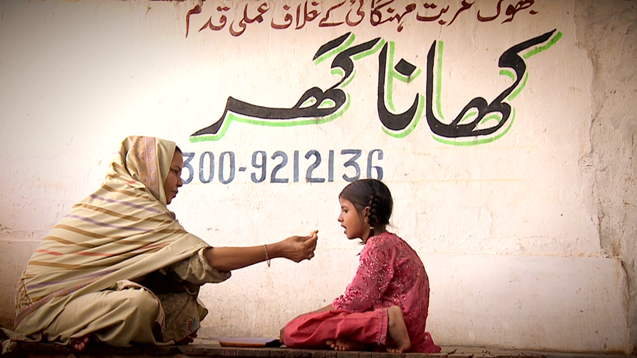 Parveen wants to expand Khana Ghar to all parts of country and desires to see that day soon when no one will sleep hungry.
The role that media can play here is highly critical. It is their responsibility to identify such people and share their stories with the world. To inspire people and infuse a spirit of positivism in Pakistanis and show this side of Pakistan to the world.
[source: http://www.thinktwicepakistan.com/category/i-am-pakistan-2]
---
NewsLine Interview: Parveen Saeed, Founder of Khana Ghar
---
August 31, 2012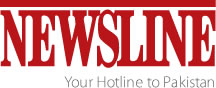 by
Summaya Himayat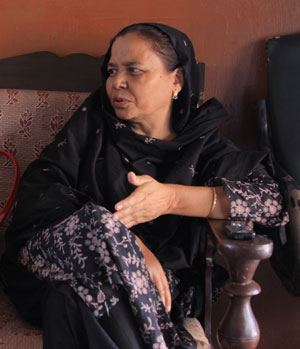 Parveen Saeed is the founder of Khana Ghar, an outfit that provides heavily subsidised meals to the city's poor.
The three-rupee meal served at Khana Ghar includes one roti and a plate of curry.
Essentially a housewife, Saeed was drawn to feeding the poor when she read the story of a local woman who killed her two children because she could not afford to feed them. She set up Khana Ghar in January 2002 and gradually drew in family, friends and others to help set up food houses and distribution points.
Saeed plans to continue devoting her life to this initiative and dreams of being able to feed everyone everywhere.
A soft-spoken, humble woman, who is usually seen wearing old, faded clothes, 52-year-old Saeed rarely ventures out without covering her head. She speaks in Urdu, and strains hard to understand English, answering the most difficult queries with a smile and a nod.
Saeed is reluctant to admit that she has done anything worthy of praise and recognition but, only recently, she was honoured by Timberland Pakistan's Green Awards for her meritorious service.
What inspired you to start Khana Ghar?
I started this work 11 years ago when I learnt that a mother had killed her children herself due to extreme poverty. Her children had gone hungry for a few days because she did not have enough money to feed them.
Where is Khana Ghar located?
It is located in Khuda ki Basti, Taiser Town. I found this to be an ideal place because it is specially developed for daily wage labourers. When I started, the town was quite deserted, but gradually it was occupied by poor people, mostly daily wage earners.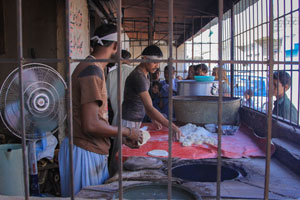 Who serves at Khana Ghar?
The food at Khana Ghar is served by two children.
What does a meal consist of?
We serve daal, vegetable curry, Kabuli chanay, karhi on weekdays and meat curry on ­­Sundays. The helpings constitute a plate of curry and a roti for each person.
Who are the people who come to Khana Ghar?
They are mainly daily-wage workers such as factory labourers and widows, orphans and old people whose children have abandoned them. We also serve women who work as domestics in homes, as well as their children.
Who funds Khana Ghar?
I began this work from my own house and at that time I had no idea that it would grow so much. As time passed, I realised I needed a larger work force and additional support. My relatives and friends had already helped me immensely from the inception. Now, many more people voluntarily contact me to offer their support.
Who cooks for the people? Do you cook yourself?
I have one female worker who cooks curry and for the tandoor we have three male workers. Initially, I would cook but as the workload increased, I appointed a female worker to help me out. Actually, the basic purpose was to generate employment.
Do you serve breakfast as well?
Due to a shortage of funds, we are only able to serve lunch and dinner.
Do you have a separate kitchen for your family?
Yes, I have my own home and kitchen.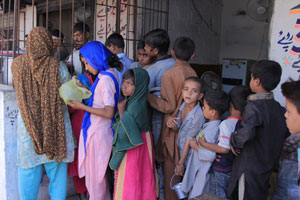 How do you take care of your family?
When the head of the family supports you, your work will find its way, and it becomes very easy to focus on what you want to do. I have two daughters, one is married and the other one is about to graduate.
Tell us something about your background and your education.
My father worked in T&T and I spent my childhood in the PECHS. I have four brothers and two sisters. I did my matric from the PECHS Model School, and my intermediate and Bachelors from PECHS Government College. Later, I did my masters in journalism from Karachi University. I was interested in writing and dreamt of becoming a great writer one day.
How many people do you feed in one day?
We serve almost 2000 people each day, mashallah.
How many hours a day do you devote to Khana Ghar?
I have to devote at least two to three hours a day. I usually come to the site in the afternoon or in the evening.
What inspires you to do this work?
The fact that the people we are feeding cannot afford to arrange even one square meal a day for themselves and their families. That is my motivation.
Do you feel it's possible to defeat hunger?
Hunger can never be eliminated until and unless the government plays the role it should be playing. As for us, neither do we have any sponsors nor do we claim anything [from any agency]. If anyone wants to help, they come to us voluntarily.
---
Khana Ghar – Feeding the hungry (Blog by Kiran Ashraf on Unique Pakistan)
---
August 4, 2012
[shashin type="photo" id="34″ size="small" position="left"] We are citizens of a third-world country where hunger is undoubtedly the worst weapon of mass destruction and is the cause of most evils. It doesn't seem so to many of us because majority reading this have been blessed and never experienced the harsh atrocities of life. Good news is that we now posses the resources at hand to defeat this cruel enemy at a very reasonable cost and provide food for the hungry but sadly, no one comes forward to end this scourge of poverty.
Within the scintillating lights of the city Karachi lies Khuda ki Basti, an area which is the blatant proof of why hunger is a terrifying torture. In the year 2002, a lady named Parveen Saeed set out to bring a change by eliminating the hunger through Khana Ghar .She and her husband are also the founders of Hassan Saeed Welfare Trust which runs two major projects, Khana Ghar and Dawa Ghar (Medical and Maternity home).
I have seen her on a couple of TV shows and always had the urge to meet her in person. Last year I was given an assignment to interview a personality and the first named that popped into my mind was of her. Being a resident of Surjani Town herself, she and her husband are both educated and have earned their Masters degree in Journalism from Karachi University. Both of them were absolute philanthropist by heart and wanted to make themselves productive towards the society and destiny soon provided them with the opportunity.
Nine years back, Parveen Saeed once heard news of a woman who had murdered her two children because she couldn't bear to watch them slowly starve to death. That incident was disheartening enough to shock her from the inside and she thought of acting immediately. Hence the idea of Khana Ghar sparked where a full meal for only 3 rupees would be available for the residents of the area. There are hundreds and thousands of philanthropic organizations providing free food but she still charges a cent: why is that? She replied, "….she wants to send a message that when people buy or pay even a little they will NOT misuse food and second: the logic of keeping a very low price will in turn drive people to work enough to get this meal – hence, changing their perspective on life".But it's free for the homeless senior citizens, widows and children. Also on religious occasions, they do announce packages in which a two-month reserve of food stock is given as well.
Hurdles are part of the process when one decides to do something for the benefit of the society. Similarly, journey to the Khana Ghar wasn't even close to the word easy. They started off with a door-to-door free food delivery service. Later, cart vendors were hired to deliver food tiffins to the needy in the area.
It's really a tough call when the organization itself is running on funds. Around 300 people eat at Khana Ghar daily and the cost of it is about Rs. 10,000 a day and with the growing recession rate, it's really getting hard for them to maintain the budget. The organization does not spend any money on advertisement campaigns due to the same reason. Since 2007, the electronic and print media have been approaching them for documentaries and interviews. In their words, all this media attention has helped them in gathering a good amount of national and international donors but their number is not large. The organization even allow citizens to investigate on their own about Khana Ghar's credibility before handing over their donations as they don't want people to remain in any doubt.
Parveen Saeed's dream is to open a branch of Khana Ghar in every under-developed area of Karachi as she believes that if we pledge to eliminate hunger, we can surely reduce the growing crime rate.
[source: http://blog.uniquepakistan.com.pk/khana-ghar-feeding-the-hungry]
---
The Express Tribune – A Fistful of Flour
---
July 29, 2012
In January 2002, amid the usual stories about political crises and terrorism, appeared a news item about a mother who, in sheer desperation borne of poverty, choked two of her children to death because she could not afford to feed them. Most of us probably read it. Many would have felt sorry for the victims and some will have expressed anger over the state's negligence in providing for its citizens. Almost all of us then turned the page.
One woman, Parveen Saeed from Karachi's Surjani Town, however, refused to let it go. "The incident with the mother killing her children had a major impact on my life," she says. "The children had been starving for three days. Isn't that just terrible?"
Parveen wasn't rich, and she certainly had no links, beyond a shared humanity, with the woman and her children. But after reading their tragic tale, she felt that it was her duty to do something about the abject poverty she witnessed around her on a daily basis. That was when she decided that she would try and feed those who could not feed themselves. And thus the idea of Khana Ghar, a soup kitchen, was born.
Parveen began Khana Ghar out of her own home and, after a decade of providing subsidised food, she now feeds more than 2,000 people a day. "I realised back then that poverty was one of the root causes of problems in the city. The very poor can't even afford two square meals a day," says Parveen. "Hunger is also one of the main reasons for the high crime rate in the city."
Unlike Saylani Welfare Trust International and the Edhi Foundation, which have massive programmes to feed the hungry, Khana Ghar does not provide food for free. Instead, it charges a token amount of Rs3 per meal, which initially started off at Rs2. "We charge money because we want to discourage the poor from being dependent on free food," she says. "They feel better once they realise that they have earned their food."
In the beginning, the idea of paying such a low price for a meal was hard to believe. "Nobody understood it at first. They thought it was a scam or that we were selling substandard food," Parveen recalls. But word spread and soon there was a queue outside her door as the poor and hungry flocked to her house to get their hands on the cheap hot meals.
Word of Khana Ghar's successful community work spread beyond the needy, and Parveen was approached by an NGO that helped her procure a plot in Surjani Town's Khuda Ki Basti to open up a centre. Buoyed by this success, she later expanded her operations by opening up another branch in Korangi No.1.
Parveen says she does not actively look for donations and neither does she seek publicity for her venture. "We do not want to burden people. They already have problems of their own. God helps us get through."
Instead, funding for Khana Ghar pours in from friends, family and private donors and she is constantly being contacted by people who wish to help out. "We have had people show up at Khuda Ki Basti to look at our operations and they have then offered to help fund us. I constantly offer to provide detailed accounts of how we spend their donations but they just look at me and say that they have faith in me," says Parveen. "But I am persistent. All the people who donate receive detailed notes and records of their donations. We want to ensure that every rupee is accounted for."
Thankfully, despite her obvious disdain for self-promotion, her services have been recognised nationally. She was recently honoured by clothing brand Timberland Pakistan on their Earth Day celebrations. She also received Woman of the Nation Award from fashion label Al Karam on Women's Day. After that, Parveen says, she was inundated with phone calls from people willing to help.
Ramazan is Parveen's favourite time of the year because it enables her to make a lot of people happy. "In Ramazan, people's coffers are thrown open and donations are always pouring in," she says. "We provide iftari and rations to anyone who needs it. Last year, we provided two million rupees worth of rations, and we are hoping to exceed the amount this year."
Parveen believes that if every family in Pakistan provides a fistful of flour, they can feed the entire nation. "When people come to us and ask how they can help, I only ask them to give us one fistful of flour, that's it," she says. "We do not ask for anything more or anything less. That fistful of aata is more helpful to us than a thousand rupees."
Apart from running Khana Ghar, Parveen also provides assistance to people who cannot afford school books, uniforms and even cloth for funeral shrouds. She also helps out would-be brides and their parents with wedding expenses.
Always looking for new ways to help, she has embarked on another venture through which she provides Rs500 to women, enabling them to set up small stalls in their neighbourhoods. These women are encouraged to sell snacks and other edibles which the neighbourhoods can benefit from. Similarly, she is also helping men purchase carts, fruits and weighing scales to set up their own small businesses. "All we ask them is that if they earn 100 rupees, they should give us half of that. The money we receive is not for us but goes directly into helping others like them."
But even after a decade of helping people on so many levels, Parveen doesn't feel that the conditions of the people have improved. "My daughter was recently robbed in an open bazaar in broad daylight. Surjani Town has not had water for weeks. But all we can do is try our best to help those in need," she says.
And try she does. Who knows? The piece of furniture a bride took with her to her husband's house may have spared her a lifetime of taunts from her in-laws. Putting food in a needy person's stomach may have made his day a little less wretched. And maybe, just maybe, a three rupee meal prevented a desperate mother from doing the unthinkable.
Published in The Express Tribune, Sunday Magazine, July 29th, 2012.
http://tribune.com.pk/story/413280/a-fistful-of-flour/
---
Perveen Saeed Interview on Politics Today with Dr. Mona Kazim Shah
---
November 7, 2011
Interview Audio:
[audio:http://khanaghar.org/wp-content/uploads/2011/11/PerveenSaeedInterview.mp3]
Politics Today with Dr. Mona Kazim Shah can be heard live on AM700 on FunAsia, between 2-4pm CT Mon-Thu. The show is also accessible online on FunAsia website and on yupptv.com.
[Original Source: http://www.monakazimshah.com/press/2011/11/07/interview-parveen-saeed/]
---
Parveen Saeed's quest to feed the poor in Karachi
---
October 20, 2011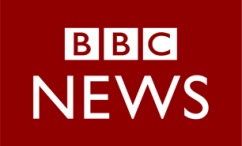 [shashin type="photo" id="182″ thumbnail="182″ size="200″ caption="y"]
click on the above image to view the video
When Karachi resident Parveen Saeed read the story of a local woman who killed her two children because she could not afford to feed them, she decided something had to be done.
She began providing heavily subsidised meals to the city's poor, and then drew in family, friends and others to help set up food houses and distribution points.
Arif Shamim reports.
---
Report about Khana Ghar on BBC Urdu
---


تین روپے کا کھانا

[shashin type="photo" id="181″ thumbnail="181″ size="200″ caption="y"]
click on the above image to view the video
ایک اخبار کی سرخی نے پروین سعید کو غربت کے خلاف جنگ پرآمادہ کر دیا۔ آج کراچی میں ایسا کھانا گھر ہے جہاں تین روپے میں کھانا ملتا ہے۔ دیکھیے وسعت اللہ خان کی رپورٹ
---
Tahira Saleem's essay on Khana Ghar wins contest by US Embassy Pakistan
---
April 15, 2011
Congratulations to Tahira Saleem the winner of our Women's History Month Contest!
In celebration of Women's History Month in March, the Public Affairs Team in Islamabad held a Facebook contest encouraging fans to send in entries about an inspiring woman for a chance to win a handycam. Out of the over 60 notes we received, Tahira Saleem won first place for her entry about Parveen Saeed, a woman who feeds the poor in Karachi.
Our second place winner Shariq Ejaz received an Ipod nano. And we also sent Abbas Hassan, our third place winner, a special Embassy prize.
Again the U.S. Embassy in Islamabad congratulates all of our winners. Stay tuned for more contests in the weeks ahead, and don't forget to share our page with your friends and family.
You can read Tahira's grand prize winning essay below:

Khanaghar: food house for the poor
Mothers, all over the world, commence their day by planning about the food their families are to take that day but for the diminutive, motherly and passionate Perveen Saeed, beginning of her each day is all about the management of her soup kitchen in Karachi for her family of more than 3000 people. Saeed is the proud owner of the one-of-its-kind project "Khanaghar", a small eatery that provides broth and Chapatti to the poor residents of  Surjani town, a slum in Karachi, on a minuscule price of Rs.3/- only.
This brainchild flashed across the journalist-turned- social worker's mind when she heard about her neighbor's killing of her two kids for her inability to feed them properly. Perveen was really moved and she laid the foundation of her first Khanaghar in year 2002 on self-help basis and since then her efforts to help the down-trodden people of her community continue unabated  and she has expanded her project by opening further two branches of Khanaghar. According to Perveen, the main reason behind selling food on such a minimum price is to discourage the poor from becoming beggars and to maintain their dignity.
In a country, where soaring food prices has made it impossible for the poor to get two square meals a day, with her unflinching passion and whole-hearted commitment, Perveen is truly an inspiration for many youngsters like me. Perveen's example clearly reflects that making a difference is all about taking a first step instead of cursing the darkness.
[original source: US Embassy Pakistan Facebook Page]
---
Pakistan Dost – Independence Day Special Program on AAJ Tv
---
August 14, 2009
[shashin type="photo" id="178″ thumbnail="178″ size="200″ caption="y"]
click on the above image to view the video
---
Documentary by AAJ TV
---
June 26, 2009
[shashin type="photo" id="180″ thumbnail="180″ size="200″ caption="y"]
click on the above image to view the video
---
Business Recorder – Feeding the poor
---
June 13, 2009
An extract from Business Recorder article "TV THOUGHTS" by NUSRAT NASARULLAH
I am sure that our TV channels would do well were they to highlight the growing number of citizens who are unable to feed themselves on a regular basis. This thought came to mind when I saw a short film report on an organisation (presumably) called "Khana Ghar" which exists in Karachi and where the poor man is able to get a meal, wholesome and stomach full, for Rs 3 per person. Of course there are now organisations like Edhi and Sailani Trust that are feeding the poor on a walk-in basis.
It was in a programme called "Wah Wah Pakistan" in the Nadia Khan show where an enterprising kind lady Parveen Saeed with her husband Khalid Saeed supporting her, was explaining the motivation behind the venture. The good work being done in this society presents a sharp welcome contrast to the chaos, conflict and near collapse that are on at the same time.
---
The News – Working so the poor can have a loaf of bread
---
February 16, 2009


By Aroosa Masroor
Karachi
A journalist-turned-social worker, Parveen Saeed, is the proud owner of the Khana Ghar (soup kitchen) in Surjani Town for the past 19 years that provides meals to over 300 people daily. She recently inaugurated another branch of Khana Ghar in Korangi 1, another low-income neighbourhood of Karachi, where a complete meal of Roti and Salan is sold at the nominal cost of three rupees. "The basic problem of our country is poverty because of which the poor can't afford two square meals a day. We want to work towards eliminating this hunger that is the root cause of all crimes," says 49-year-old Saeed, who is the founder of soup-kitchens in Karachi. "The idea was adopted by Saylani Welfare and Edhi Welfare much later," she adds.
Born to a middle-class family in Karachi, Parveen graduated from the PECHS Government College for Women and later did her Masters in Journalism from the University of Karachi. "I enjoyed writing on social issues and read a lot on current affairs so decided to turn my passion into my profession." She was also the founding member of a magazine society at her college. However, things changed after her marriage when she shifted to a far flung low-income neighbourhood – Surjani Town – where poverty compelled her to do something for the unfortunate.
"When I got married, my husband had rented a house in Federal B. Area. The house that he owned was in Surjani Town, where the family did not shift as it was quite far from the city centre. But I had always been against paying rents if one had a house and compelled him to move to Surjani Town even if that meant travelling a long distance to our workplaces everyday."
Now she feels that God had sent her there for a reason. Once she shifted, every day in the morning one of her neighbours would knock at her door and ask for Rs10 for breakfast. "I found it hard to believe how any one could have proper breakfast with just Rs10." This was the norm in the area where the less privileged would request for some money from their neighbours who were financially better off.
A few months later, the news of a mother who murdered her two children in the neighbourhood after being unable to feed them for three days, was what moved Saeed the most. "She choked both of them to death," recalls Parveen, adding that the incident still sends a chill down her spine.
Just one visit to the woman's house made Saeed decide that she should establish a soup kitchen to cater to facilitated food-insecure population in her locality. She then shared the idea with her husband, also a journalist and her two daughters who decided to generate the initial money for investment themselves instead of going to a donor. "We decided to budget our expenses, stopped dining out and spent less on shopping etc. Within a few months were able to save Rs12,000."
With this money, Saeed set up her first Khana Ghar in 1989 in Sector 5-D of the town, where a whole meal of roti and daal was sold for two rupees, however, due to the shortage of wheat she recently raised the rate to three rupees. "The idea was to discourage the poor from being dependent on free food. We want them to fight for those three rupees." The menu varies between daal, vegetable, kabab and chanay every day and today, is being run with the help of private donations from within the country.
Saeed added that within a few years, her first Khana Ghar had to be shifted from Sector 5-D owing to some development work by the CDGK in the area. But soon after, she was approached by Tasneem Siddiqui, Chairperson SAIBAN – an NGO – that manages Khuda ki Basti (a squatter settlement) in Surjani Town who provided her with space in the Basti.
Apart from running this soup kitchen, with a hired staff of three people, Parveen also set up a health facility 'Saeed Medical Centre' for residents of the squatter. "The state of maternal health was very poor in the area and incidence of Hepatitis B and C is also high. When Tasneem suggested I take charge, I immediately agreed and we hired doctors while I assisted in the awareness raising sessions on various health issues."
Meanwhile, Parveen occasionally writes columns for an Urdu newspaper. "I always wanted to do something that had an impact. Writing provides me with the opportunity to vent and point out the mistakes of the government while social work gives me peace of mind."
She is of the opinion that more than spending millions on infrastructural development of the city, the government should work towards combating poverty and providing them with basic essentials such as food and housing. "With soaring inflation and subsequent poverty, our food-insecure population has doubled, but not much is being done for the poorest of the poor, which is the working class of our nation." She believes the solution to all our problems lies with only those politicians who have the two S's – Sincerity and Sensitivity. "Only when they start empathising with the poor and become sincere with their jobs and the country, can we see the country prosper," she concludes.
---
Dawn Review – INTERVIEW: Charity Begins At Khana Ghar
---
December 12, 2008

Nassera H. Japanwalla talks to Parveen Saeed, the pioneer of the three-rupee-meal, who believes everyone can do their bit to change the world
In these challenging times, when people have become consumerist to the core, a petite, unassuming person like Parveen Saeed, stands out like a giant.
Her struggle to help the vulnerable segments of society started way back in the year 2000, when Saeed read about a woman who killed two of her children because she could not afford to feed them. The pain reverberated in her soul and awakened the philanthropist within. She vowed that she would try and feed as many people as possible. After meticulous calculation, she decided she could feed five people on a daily basis from her limited income and thus the foundation of Khana Ghar was laid.
Saeed's first customer was a vegetable vender who could ill afford regular meals at roadside cafes, as even the cheapest of these came to a hefty Rs20. Saeed's offer of two chapattis and a plate of gravy for a mere Rs2 sounded too good to be true and he jumped at it. Soon word spread among the poor and hungry and they flocked to her house, and Khana Ghar became a landmark in Surjani Town. The initial response was overwhelming to say the least.
When asked why she charges this nominal amount, a sum that does not even buy one a chapatti in this age of recession, her reply is impressive for its profound underlying reflection. "Each meal used to cost me Rs10 in those days, and though I wanted to feed the poor, I did not want to hurt their dignity by giving them free food which would be tantamount to charity," explains Saeed.
In a week's time, word spread and soon she had 15 to 20 people, clamouring for subsidised meals. Saeed's meagre resources had been overburdened but her relatives started to contribute generously to make ends meet, then friends joined in as well.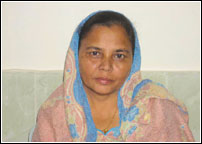 However, Saeed also had to deal with opposition from the people who ran cafes and dhabas in that area. This was one group who was not happy with Khana Ghar, as it spoilt their business and, on one horrific occasion, an angry mob actually attacked and demolished her tandoor. She was at her wit's end till Taslim Siddiqui, from an NGO called Sahebaan, brought her to Khuda Ki Basti and arranged the premises for her.
Nowadays, she manages to provide subsidised meals to an average of 200 people on a daily basis. While we were sitting in her room, which had spotless clean, white washed walls, a rickety fan and a few chairs and tables, my eyes fell on a sign on the wall which asked people to wash their hands before eating. Parveen Saeed provides soap and water for that too. We watched poor, shabbily dressed children come with a bowl, clutching Rs3 to get their meal for the day. Charges have gone up from Rs2 to Rs3 as inflation has made its mark on Khana Ghar, too.
Interestingly, quite a few families are fed free of cost, after Saeed made inquiries and learnt that they cannot manage to pay for even one meal. Labourers who are on daily wages and people who earn just a few thousand and have many mouths to feed find it difficult to spare money for a square meal after deducting expenses for rent, utilities and medicines.
Donations are quite sporadic and though friends, family and relatives pitch in, Khana Ghar is becoming more and more difficult to run. Apart from the monetary factor is the fact that the entire cooking of 200 people is done using wood as a fuel. "If I use a gas connection, the rates would come under commercial tariff and I can't afford that," says Saeed.
It is sad that, while many unscrupulous people find a way to cheat utility companies, a philanthropist organisation suffers due to rigid tariff structures. House rent and wages to four employees are the other factors that increase her overheads and add to the financial burden.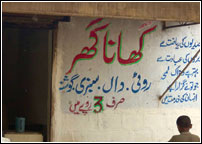 A few months ago she was interviewed on a TV show and for a while Saeed was inundated with donations. It was Ramazan and the spirit of charity was at its peak. People sent money, clothes, ration and groceries, so much so that she gave ration to 350 families, clothes to 100 families and Iftar to 300 people daily, besides that, she also sent food to people sitting in Eteqaf in mosques. However after Ramazan, the donations gradually trickled down.
In a settlement like Khuda Ki Basti, which is a close-knit neighbourhood, Saeed knows most families on first name basis and has become an essential part of their lives. In this way she learns their real problems and tries to help out.
Apart from providing free food she also runs a clinic where doctors charge a flat fee of Rs10 inclusive of medicines, medical check-ups, etc., however, her good work does not stop here. She has a Mohallah Sangath Programme which is targeted towards childcare, mother care and family planning. A Lady Health Visitor pays a visit to the houses in turn and invites ladies for a lecture on family planning and good hygiene habits. There are trained dais who deal with deliveries and guide new mothers in the proper care of newborns. She wistfully adds, "If I had my own hospital I would do so much more for these deprived people."
These days Parveen Saeed is looking forward to opening another food outlet in an equally needy area for which she is looking for donors.
Her passion and zeal are inspiring, especially when one considers the fact that she has done her MA in Journalism from Karachi University and can easy opt for a lucrative job; instead she is content to devote her time, money and extraordinary level of energy into feeding and helping the city's deprived masses.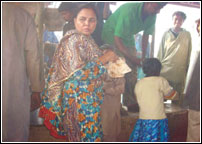 Saeed has two daughters and when asked if she is ever concerned about their future, she replies, "No, I have ultimate faith in providence." Saeed feels that making the world a better place does not need a gargantuan effort by any one individual; instead, it needs just a small gesture from a number of people. "If every family who can afford to buy flour for their household donates just a handful from it, it would be enough to feed a multitude of hungry people."
Perveen Saeed's example shows that making a difference is not about huge amounts of money; it's about dedication, commitment and a real desire to help people.
---
The News – The good Samaritan of Khuda Ki Basti
---
January 30, 2007


Karachi
Some 25 kilometers from the city centre, the streets of Khuda Ki Basti have the appearance of the type of slums found all over the metropolis.
More than 20,000 inhabitants live here, with half of them migrants from other cities and towns, and all stuck in the daily grind of fighting off poverty to keep body and soul together. Like others, every single face in this Basti appears hopeless and every family seems trapped in a cycle of privation.
But a few of them have chosen to make it a little different. Perveen Khalid is one such person, who for the last five years has been striving to kill at least the hunger of her people. She runs a restaurant that offers meals at prices as low as Rs2.
Perveen's Khana Ghar (meal house) is in the centre of Khuda Ki Basti and serves meals three times a day to around 90 poverty-stricken people of the neighbourhood on a daily basis. And with each passing day her commitment to help grows stronger.
"I started this project on my own in 2002," she says sitting at her almost 100-yard Khana Ghar, which has bamboos on a sandy floor with woven mats around the eatery to maintain privacy.
"I realised hunger is not a source of pain and humiliation only for individuals, as it affects the social system too. It forces suicide attempts, it causes family break-ups and, of course, it makes one think that he or she is worthless."
Fired up with an urge to help but unequipped with resources, Perveen convinced her husband and two daughters and started cutting back on "luxuries" in 2001 to raise finance for the dreamed Khana Ghar in the nearest poor locality from their residence ñ Khuda Ki Basti.
The four-member family agreed but it meant no picnics, no outings, no shopping and no entertainment for them. Their target was simple — save money for Khana Ghar, which finally started serving in 2002.
"Initially it cost us Rs300 a day to serve more than 40 people. I wanted to offer a free meal to each and every needy person of the locality but I thought it could send a wrong message. It is not a charity service. It is a place for those who can afford Rs2 to have a onetime meal, and that we decided to charge for," Perveen says.
Her five years' continuous and calm journey has now made this Khana Ghar a popular brand in the neighbourhood, where men, women and children are seen enjoying meals. The queue in front of the restaurant is using the take-away facility.
Perveen gives full marks to her family, who made financial sacrifices and gave her a cushion to take an initiative. She also counted her luck to find aides like Habib Bhai, who has been running Khana Ghar's kitchen since its inception.
"I can't even imagine to leave Baji (Perveen) and this Khana Ghar," he says. You can get a better job with more money but this can't win respect and satisfaction." A strong believer in values, Habib Bhai says the daily menu of Khana Ghar also reflects respect for the people, who are enjoying meals here.
"Rs2 isn't a face saver. We try to meet all formalities while serving food. We have meat curry on the menu every week with vegetables and a variety of lentils. The style of our operation is purely commercial but not the spirit."
The venture with a cost of Rs300 a day, Khana Ghar now needs Rs2,500 to meet the growing demand from the area's people. The restaurant serves those who have nowhere else to turn to.
"It (Khana Ghar) seems to me as the last hope to complete the last days of life," Ali says, who has been abandoned by three young sons amid declining health and advancing years. To keep Ali's hope alive and strengthen his trust in humanity, Perveen finds connections within her well-off family and receives donations from his brothers, sisters, nephews and nieces to meet the more than Rs60,000 monthly expense of Khana Ghar.
But she wants to do more to join in the fight against poverty. "I am not tired but after five years I feel more energetic than previous days. However, I want more people to come forward. We don't need money neither we want any government recognition. We just want privileged people with a realisation to come forward and make a single Khana Ghar in each such locality to make a difference."
Though she finds herself alone so far to run Khana Ghar, she is not ready to give up. For the last few months she now has another facility for Khuda Ki Basti. Peveen's Dawa Ghar is now there to offer treatment to the sick. "We have set Rs10 as fee to get people facilitated from Dawa Ghar," she says. "But it doesn't mean one who can't afford even Rs10 returns untreated."
---
Dawn – A tandoor for everyone
---
September 20, 2004
By Karachian
"If every family in Pakistan gave away a fistful of wheat flour to charity, no one would have to starve" is Parveen Saeed's simple formula for overcoming the problem of food shortage. But do people really go hungry in Karachi – a city where one sees scores of shrines, seminaries, mosques and restaurants doling out food to the destitute every day?
Apparently they do. A survey jointly conducted by the Federal Urdu University of Arts, Science and Technology and the Raana Liaquat Ali Khan Government College of Home Economics in former District Central some time back showed that food insecurity was very high (81 per cent) among the very low- and low-income households.
Sitting at her small Khana Ghar in Ghuda ki Basti-3, 25 kilometres from the city centre, Ms Saeed said that the place could provide two wholesome meals a day to about 90 people.
As we helped ourselves to a tasty vegetable dish and a freshly baked tandoori nan – costing us a mere Rs2 – she said that while the eatery was essentially a take-away restaurant, food was served on an old divan or a rickety bench for those who wanted to eat out. Those who are too poor to pay for their food enjoy a free meal.
Ms Saeed started a project of similar nature in Surjani Town, but it was closed down when the city government started laying sewers. "I did incur a loss because I had to set up a place in Khuda ki Basti-3 from scratch, but I find that in this locality the number of poor families is high.
Contrary to what people generally believe, an eatery for very poor people could be established with little capital and could be run on a sustained basis. But I haven't been able to sell the idea to other people," she said.
Ms Saeed argues that eateries for low-income families could be run on a tight budget. She has employed two people – a chef and an errand boy – with wages of Rs150 and Rs100 a week, respectively. She pays a monthly rent of Rs500 to a local non-governmental organization whose space she occupies.
"We cook three kilos of lentils or about eight kilos of vegetables every day. We use 20 kilos of wheat flour and every fortnight, if we can manage, we have meat curry on the menu. We could do much more if every family in Pakistan gave away a fistful of flour to charity," she contends.
---

لَن تَنَالُوا الْبِرَّ حَتَی تُنفِقُوا مِمَّا تُحِبُّونَ وَمَا تُنفِقُوا مِن شَيْءٍ فَإِنَّ اللَّهَ بِهِ عَلِيمٌ
---
By no means shall you attain to righteousness until you spend (benevolently) out of what you love; and whatever thing you spend, Allah surely knows it.
---
جب تک تم ان چیزوں میں سے جو تمھیں عزیز ہیں (راہِ خدا میں) صرف نہ کرو گے کبھی نیکی حاصل نہ کر سکو گے اور جو چیز تم صرف کرو گے خدا اس کو جانتا ہے